JOIN WESTCHESTER'S FIRST ALL FEMALE JAM!
Image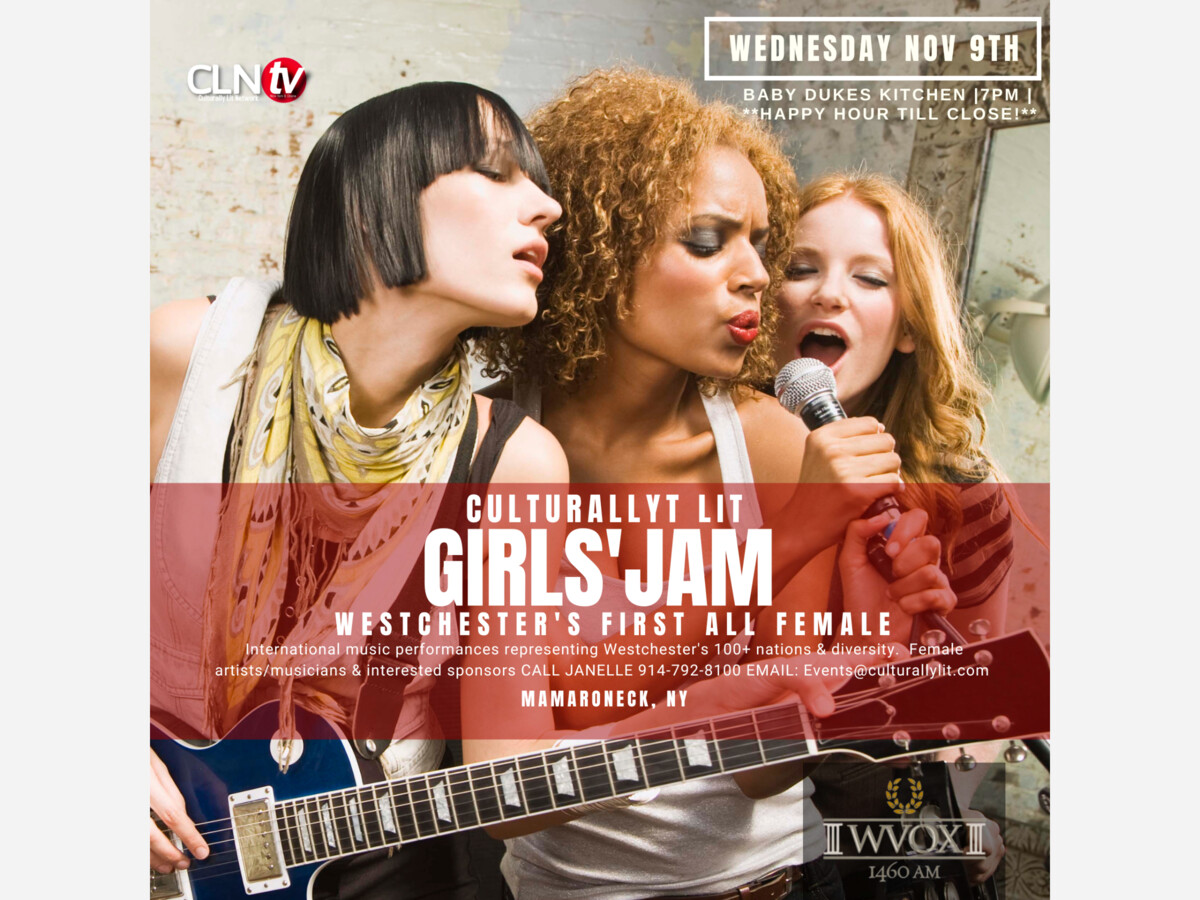 Westchester's FIRST EVER all-female jam! Talented ladies from different parts of the world will perform international music and represent the County's over 100+ nations and vast diversity.
Westchester is full of great talent from all over the world. We are Culturally Lit, and we love supporting underrepresented groups. Many talented women and many of the one hundred nations living in Westchester feel like the invisible group. If you support diversity and equity, let us unite to empower women and bring more equity in performance opportunities. Let us raise their profiles and have a good time doing it!
Culturally Lit Girls' Jam artists will get multiple opportunities for interviews and play their music on the radio and TV. Artists will be, at minimum, featured on Culturally Lit Radio Show and Speaking of Wellness with Janelle Jazz on WVOX.
Excellent opportunity for Westchester businesses to get more exposure by sponsoring this event and supporting our diversity!
Artists Contact Janelle Jazz
Businesses can email request for sponsorship opportunity details.
Contact:  Janelle Jazz 914-792-8100
Email Events@Culturallylit.com
New Rochelle/Mamaroneck, NY 
File Attachment